DeSutter chosen as IFB Young Leader Chairman
CHICAGO — The Illinois Farm Bureau (IFB) Young Leader Committee elected its 2020 executive committee members during the IFB Annual Meeting, held in Chicago, Dec. 7-10.
The executive committee members, which include Chairman Drew DeSutter of Knox County, Vice-Chair Wayne Gehrke of Kane County, Secretary Jenny Jackson of Morgan County, Education and Recruitment Subcommittee Chair Gracelynn Dale of Bureau County, Achievement Subcommittee Chair Victoria Vogt of Monroe County and Governmental Affair and Commodities Subcommittee Chair Aaron Mitchell of Winnebago County, will assume their positions immediately.
Members of the IFB Young Leaders are 18- to 35-year-old men and women who are passionate about agriculture. It is a member-created, member-driven program of the IFB that allows members to promote agriculture, attend conferences and compete in events, including the Young Leader Achievement Award, Excellence in Agriculture Award and discussion meets. Giving back is also a priority for Young Leaders. Through their Harvest for All program, Young Leaders raise funds, donate food and contribute their time to help fight food insecurity throughout the state.
The Illinois Farm Bureau is a member of the American Farm Bureau Federation, a national organization of farmers and ranchers. Founded in 1916, IFB is a non-profit, membership organization directed by farmers who join through their county Farm Bureau. IFB has a total membership of more than 386,291 and a voting membership of 79,159. IFB represents three out of four Illinois farmers.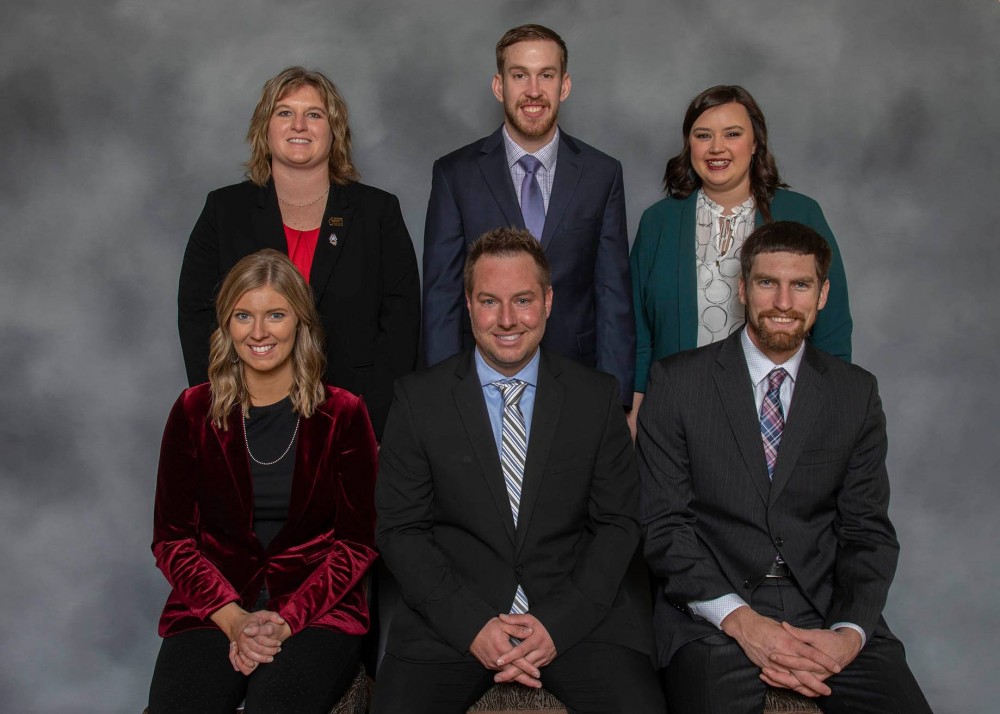 Front row (L to R): Jenny Jackson, Secretary; Drew DeSutter, Chair; Wayne Gehrke, Vice-Chair.
Back row (L to R): Victoria Vogt, Achievement Sub-Committee Chair; Aaron Mitchell, Governmental Affairs & Commodities Sub-Committee Chair; Gracelynn Dale, Education & Recruitment Sub-Committee Chair.