Events
Steve Johnson Seminar
Dr. Steve Johnson will be at the Knox Agri Center on Tuesday, June 13 at 7PM to present a marketing seminar titled "Riding the Crop Price Cycles". Topics will include Supply/Demand & Crop Price Outlook, Summer Weather Forecasts & Review Crop Insurance Coverage, Pre-Harvest Marketing Strategies & Tools, Global Geo-Political Issues, Managing the Pending Financial Recession, Developing & Implementing Your '23 and '24 Crop Marketing Plans. To reserve your seat, please call the Knox County Farm Bureau at 309-342-2036 or click HERE.
---
Ag in Day- Summer Ag Institute, Galesburg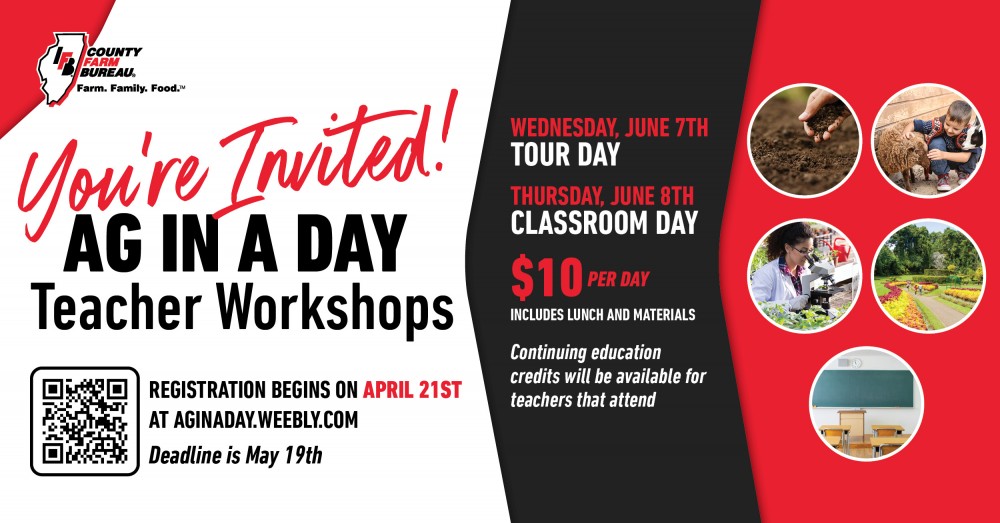 ---
Ag in Day- Summer Ag Institute, Peoria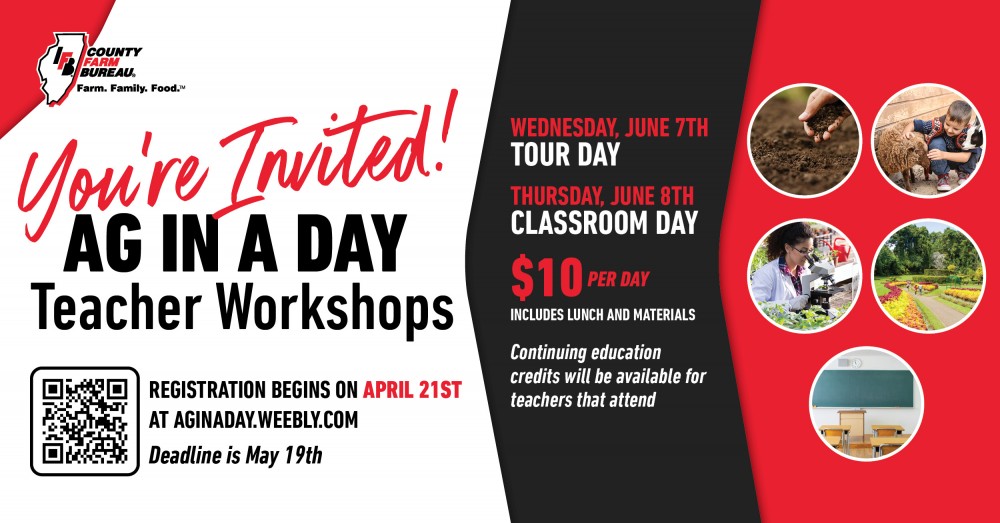 ---
2023 Hunter Safety Course
Area residents, 8 years old and above, will have an opportunity to learn basic principles of safe hunting at a Department of Natural Resources hunter safety course sponsored by the Knox County Farm Bureau Young Farmers. This free course will be held at the Knox Agri-Center, 180 S. Soangetaha Rd, Galesburg, on Friday, June 9, 2023 from 5:00-8:00 pm and Saturday, June 10, 2023 from 8:00 am-3:30 pm. Participants must attend both session days. A snack will be provided on Friday evening and lunch provided on Saturday.
Participants must be 8 years old and above. A 1996 state law requires that all hunters born on or after January 1, 1980 must successfully complete the hunter education course before they can receive their first hunting license. Participants completing the hunter education course will receive a Hunter Education Certification card verifying that they have passed the course of instruction.
Classes are free and taught by volunteer instructors. The programs are primarily designed to train young people between the ages of 12-18 and materials are based on a sixth-grade reading level. Anyone under the age of 10 has to be accompanied by an adult the whole class.
The minimum ten hour course includes instruction in wildlife management, firearms safety, hunter ethics, game identification, first aid, survival techniques and regulations. This course is limited to 35 participants and will be filled on a first come, first served basis. Please call the Knox County Farm Bureau with any questions 309.342.2036
This course is sponsored by the Knox County Farm Bureau Young Farmers.
Registration is available HERE.
---